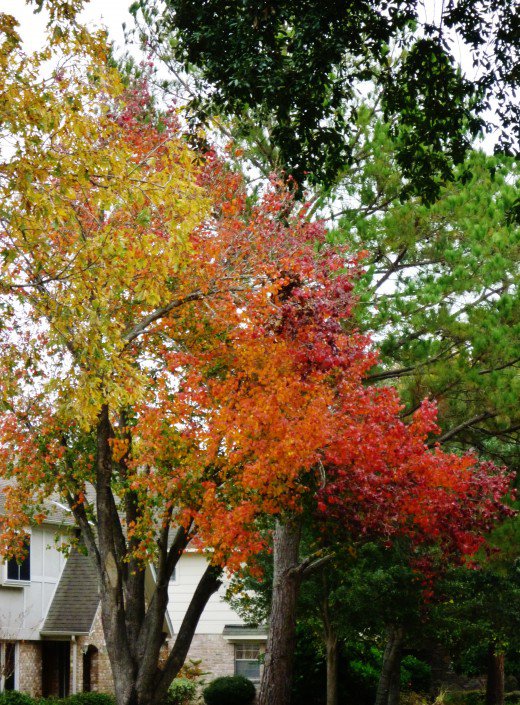 With Our – "Did You Knows, Do's and Don'ts"
If you love your trees as much as the
Dallas Tree Doctor
does, you'll take note of the five tips for fall tree care.
Did you know winter is the most active growing season for your tree's root systems?
Therefore, continue to water your leaf-losing-friends and perennials weekly.
DO – water 10 to 15 gallons per diameter inch of the tree trunk and

DON

'T – water at the trunk base (over saturating the tree ball is bad).
DO – water around the drip line with a soaker hose and

DON

'T waste water if it rained that week.
Did you know the best time to feed nutrients to your trees is in the fall?
Feed your trees with the a cocktail of nutrients in the fall season
DO – use Potassium rich nutrients to further help activate your root systems and

DON

'T – just lay the nutrients on the ground.
DO – pump the nutrients 4-6" into the ground every 9 square feet and

DON

'T – hesitate to call The Dallas Tree Doctor with his Deep Root Feeding Rig.
Did you know fall is the optimum time for trimming or dead wooding your trees?
Trimming helps with airflow and reduced snow weight. Dead wooding = removing dead wood from your trees.
DO – take off select branches with a clean, surgical base cut and

DON

'T – climb and cut unless you have experience doing this dangerous activity.
Did you know the trees with a low crotch will eventually split?
Fall is a great time to insert cabling for low crotch stability.
DO – cable at a level that doesn't change the aesthetic optics of your tree and

DON

'T – use cables susceptible to deterioration.
Did you know fall insect treatments are pointless (with one exception)?
The Dallas Tree Doctor makes one insect-treatment-exception when it comes to Round Headed Borers.
DO – Attack those 1,000 egg-laying critters, such as carpenter worms, with a fall treatment and

DON

'T bother after your tree sap stops flowing. (If your trees still have leaves, the sap is still flowing.)
DO – apply the same treatment routine when the spring sap starts flowing again and

DON

'T – feel bad about eradicating carpenter worms. They're gross and totally disgusting.
Our
White Rock Tree Wizards
family cringe when we have to
remove trees
that didn't receive proper care. We would much rather care for your trees this fall with our "Did you knows, Do's and Don'ts."
Save
Save